WELCOME TO U.P. DEFENCE EXPO 2018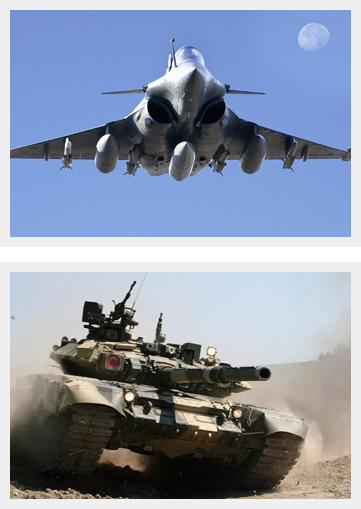 Welcome & Participate U.P. DEFENCE EXPO 2018 which is being held on 14th to 16th November 2018 at STADIUM GROUND Chandershekhar Azad University of Agriculture & Technology Kanpur-208002, Uttar Pradesh, India
Event Date: 14th to 16th November 2018
Event Venue: U.P. DEFENCE EXPO 2018
Event Timing: 9.00am to 6 pm
Category: Defence Manufacturers, Suppliers and Service Providers.
Exhibiting at the U.P. DEFENCE EXPO 2018 is an extremely COST-EFFICIENT way to place your products in front of your customers and potential customers in a highly prestigious environment. In continuation of the efforts of IIA, Government of Uttar Pradesh through UPEIDA have approached Indian Industries Association (IIA) to organise UP Defence Expo 2018 at Kanpur from 14th to 16th November 2018.
In this Expo large number of Defence Production Companies from Government / Defence Public Sector and Private Sector will exhibit their products and services and will share their experiences and technical competencies with the purchasers, visitors and prospective entrepreneurs . An Interactive Seminars is also being organised concurrent with the Expo on requirements of Defence Establishments / DPSU's with Industry & prospective Entrepreneurs desirous of setting up Manufacturing Units in U.P Defence Corridor. Indigenisation programme of defence requirements will be the main attraction of the Seminar.
THEME OF UPDEX-2018: "U.P The Emerging Defence Manufacturing Hub in India.
CHIEF GUEST & GUEST's OF HONOURS BEING INVITED: Hon'ble Chief Minister U.P, Hon'ble Defence Minister , Ministry of Defence, GOI, Hon'ble MOS, Ministry of Defence GOI, Hon'ble Industry Minister Uttar Pradesh, Hon'ble Chief Secretary U.P, Secreatry, MOD GOI, Addl. Chief Secretaries, Principal Secretaries , Secretaries of Concerned Department in Uttar Pradesh, Senior Defence Officers from Indian Army, Navy & Air Force,  CEO's of Defence Establishments / DPSU's.
EXPO MAIN OBJECTIVE: To attract investors for setting up Defence Production Industries in U.P Defence Corridor.