Welcome to 20th Knit Vision 2020
We are pleased to inform you that Showman Associates (P) Ltd is organising 20th Knit Vision 2020 which will be held on 18th to 21st January 2020 at Dana Mandi, Bahadur Ke Road Near Jalandhar, Bye Pass, Ludhiana, India.
We take this opportunity to inform you that we are organizing our 20th exhibition under the series of Knit-vision-2020, (an exclusive exhibition of Knitting, Sewing, Printing, Finishing & Allied Machinery).Showman Associates Pvt. Ltd. take great pleasure in extending a cordial invitation to all of you to participate in Showman's Knit Vision-2020. We assure you that we will take good care of your business and interests. Just fill the confirmation form, Mark your position on the floor plan, Make the advance payment and watch your brand spread all round.
Exhibitor Profile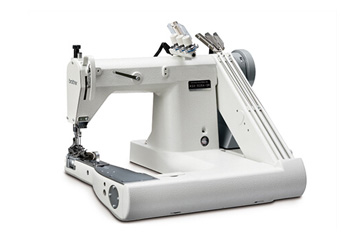 Air Compressors
Finishing Equipment
Multi Head Automatic Embroidery
Automation Equipment and Systems
Flat Knitting Machines
Overseaming Machines
Automation Machinery & Acces.
Fusing Press / Fusing Equipment
Packaging Equipment
Brushing Machine
Dyeing Machines
Ginning Machine
Boilers
Heat Transfer Equipment
Pocket Equipment
Cad/Cam Systems
Hooks, Eyes, Button, Rivets & Fasteners
Pocket Welting Machines
Chemicals and Dyes
Hydraulic Linking
Power Loom Machine
Chemicals for Tanning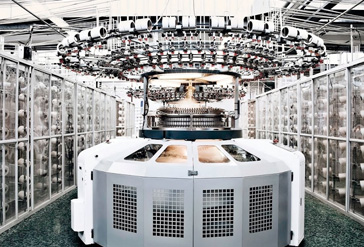 Industrial and Household
Printing M/c
Circular Knitting Machines
Inspecting, Measuring and Folding Machinery Industrial Equipment
Computer Software
Ironing and Steam Equipment
Quilting Machines
Creasing Machines
Knitting & Interlinking
Raising Machines
Warp Knitting Machine
Tufting Machine
Raschel Machines
Crochet & Lace Knitting Mach.
Knitwear Equipment
Sewing Machine, Drivers, Control Systems, Attachments, Parts
Cutting and Laying Machines
Knives, Scissors, Grinding, Mach
Skins, Fabrics, Fiber, Leather and Synthetic Materials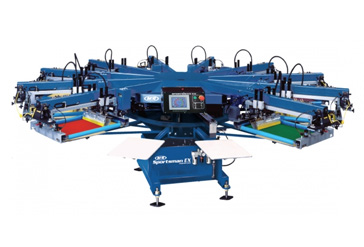 Designing Units
Labeling Machine
Socks Knitting Machines Solar Power & water system
Drilling Machines
Laundry Equipment
Spreading & Transport Equipt.
Elastic Making Machines
Leather Machines
Testing Equipment & Controls
Electric Scales
Mach
Tumbler Dryers
Embroidery Equipment
Machines
Unit Production Systems
Equipment ETP
Motors, Threads & Needles
Weaving Machinery Access.
Fastening Machines
Multi Colour Transfer
Yarn Splicers & Many Many More...
Visitors Profile
A very well hyped up exhibition will ensure that a large number of CEOs, Govt. bodies, Decision makers, Foreign Trade Deligators, Garment Exporters / Manufacturers, Garment / Textile Machinery Importers & Exporters, Dealers, Distributors of Garment / Textile Accessories, Handloom / Powerloom Operators, Clubs, Promotion Councils, Trade Associations & all the product conscious visitors shall visit "Showman's Knit-Vision-2020" to checkout the latest technology, products, designs and ideas.