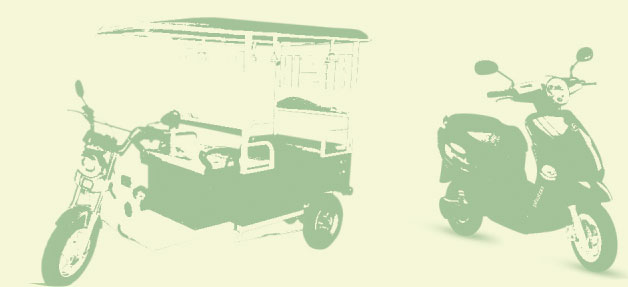 Welcome To Electric Vehicle Fair – 2018
Welcome to the world of Electric Vehicle at "ELECTRIC VEHICLE FAIR-2018" Which is being organized from 23 TO 25 February 2018 at Punjab Agriculture University, LUDHIANA (PUNJAB) INDIA.
We, Annex Media Marketing Network Pvt. Ltd. Holding India's largest bicycle exhibition which is popularly known as "CFOSE" from last 6 Years in Ludhiana. As you are well aware that Ludhiana is known as hub of bicycle industry and all major bicycle manufacturers i.e. Hero Cycle, Avon Cycles, S.K. Bikes, Neelam Cycles, Hero Eco Tech etc. Are based in Ludhiana. At CFOSE countries like china, Taiwan, Indonesia, Sri Lanka, Malaysia, France, UK, USA participate their product along with Indian brands. "CFOSE" is a B2B event for attracting dealers, distributors, importers and entrepreneurs looking at business opportunities in this sector to come into direct contact with manufacturers and national agencies from all over India. It will also be open to B2C segment to increase awareness about Fitness & Cycling. ACFOSE every year 1 Lakh + Visitors mark their presence in three days.
Punjab & Ludhiana specific is having huge potential for e rickshaw market, low investment than and Auto-Rickshaw and quite pleasing daily earnings than Cycle rickshaws are the major reasons for the rise of these vehicles. Along with this the subsidies from Govt. Is stimulating factor that accelerate the shift towards E-Rickshaws. Which forced us to put focus on this year presence of Electric Vehicle along with Bicycle as both are eco friendly transportation of passengers and goods. The expo ensures that the right national and international players exhibit their technology and products to the right audience the Owners & Operators, the Manufacturers & Traders. EVFAIR 2018 is dedicated to electric vehicle industry in India. "End mile connectivity" and "Environment Friendly" are key to electric vehicle industry. To provide boost to passenger convenience and pollution free environment, Ministry of road Transport and Highways gave guidelines for approval of E-rickshaw and E-cart, which will give boost to electric vehicle industry. Industry is deemed to grow mutifold in couple of years.