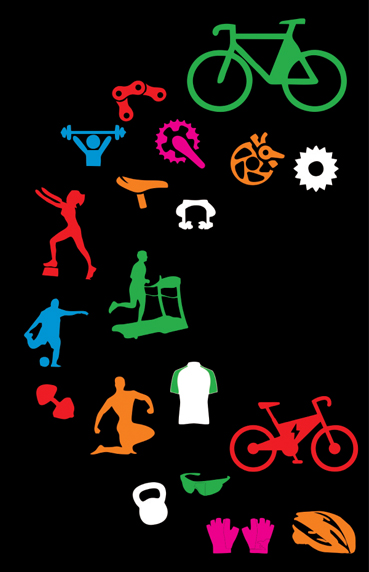 WELCOME TO CFOSE(INDIA INTERNATIONAL CYCLE, FITNESS & OUTDOOR SPORT EXPO 2018)
The event, sponsored by CFOSE is growing year after year in the International Fitness, Cycling and Sports Industry. Our expo has contributed in the blooming of India in the emerging market of lifestyle bikes. This event aims to promote healthy physical activities along with nutritional habits to each of the individual who works, plays and lives on this installation. With this, we aim to bring all the sources of fitness together to celebrate health. In this expo, visitors will get to participate in a number of events such as round table discussion with the experts and masters of health, renewable energy and various other environmentalists. Other activities that will be held include cultural shows, celebrity endorsements, outdoor sports, honoring of National level achievers, body building competition and cycling trick show are to mention a few.
CFOSE is scheduled from 01-02 September -2018 at Gujarat University Convention and Exhibition Center Nr. Helmet Cross Road, Navrangpura, Ahmedabad, (INDIA), which is also known as the hub of bicycles. This venue has spread over an estimated area of 25,000 square meters to exhibit up-to-the-minute fitness equipment and related accessories; club supplies and facilities; cycling gear; sport leisure products and many more.
Reasons to attend CFOSE-2018
Our last six successful events of CFOSE says it all why one should visit this event:
First India-International exhibition for the sports industry.
One stop event to meet all the distributors, traders, Gym owners and cycle enthusiasts in India.
Golden opportunity for local companies to introduce themselves and their products, establish their brands and broaden their network.
Increase awareness not only about cycling but all the entire sports industry by rendering knowledge about the availability of services
Exhibitor Profile
Bicycles | Tricycles | E-bikes | Bicycle Parts & Comp. | Bicycle Accessories | Cycling Gears | Bicycle Tools | Tyres & Tubes | Bicycle Machinery | Industrial Paints & Chemicals | All kinds of Sportswear | Bicycle & Adventure Tour | Fitness Equip. & Acc. | Vibration Training Equip. | Indoor Cycles | Treadmills | Operators | Home Trainers | Heart Rate Monitors | Aerobic Equipments | Camping & Trekking | Undersea Sports | Survival Equipment | Carrying Equipment | Tennis | Golf | Football | Cricket Equipments | Basketball | Badminton | Sports Equip. & Acc. | Nordic Walking | Camping Suppliers | Team Sports | Table Tennis Scooter Sailing | Running | Rollers | Kayaking | Weights | Dumbbells | Pilates Equipment | Target Sports | Horse Riding | Hiking | Mountaineering | Trail Run | Swimming | Surfing | Squash | Skate Board | Diving | Fishing | Boxing Gears | Skating Equipments | Yoga & Aerobics Equip. | Nutritional Supplements | Weight Lifting Equipment | Massage Equipments | Outdoor Sports Gear & Equip | Including Aero Sports | Water Sports | Urban Adventures | Climbing
Visitors Profile
Distributors, Retailers
Dealers of Imported Products
Sports Goods Retail Stores / Chains, Institutional Buyers
Bicycling Clubs
Software & MNC Office campuses / Gated Communities
Online Shopping Portals
Bicycle Enthusiasts - Looking for a business opportunity
Bicycle Enthusiasts - Looking for their ultimate bike
Owners, Directors & Consultants of Fitness Clubs
Gyms and Aerobics & Yoga Centers
Wellness Studios
Managers/Administrators of Public Sports Facilities
The Sports Authority of India
Athletic Federations
Sports Associations
Schools & Colleges
Training Institutions for Martial Arts
Physiotherapy Centers
Multipurpose Clubhouses
Private Residential Facilities
Corporate Fitness Facilities
Rehabilitation & Medical Facilities
Hospitals and Healthcare Centers

Sports Retail Boutiques
Developers & Builders
Dealers/Distributors/Resellers/Importers
Dietician, Nutritionists & Physiotherapists
Mall Owners, Directors, Consultants & Professionals
General Fitness & Wellness Enthusiasts
Spa Owners and Managers
Highlights / Activities CFOSE – 2018
National & International Brands | National Level Dealers Distributor Network | Product Launching | Bicycle, Components, Fitness GYM Equipment, Sports & Electric Vehicle on Display | Cycling Clubs Rides | Kids Rides | Professionals Rides | Security Forces Rides | Women Rides | Celebrity Rides | Celebrity Endorsements | Cycling Trick Shows | Honoring National Level Cyclist (Achievers) | Cultural Entrainment Shows | National Level Body Building Competition | Outdoor Sports Activities.