AUDIO VISUAL INDUSTRY SET FOR QUANTUM GROWTH AT AV INTEGRATED SYSTEMS EXPO 2019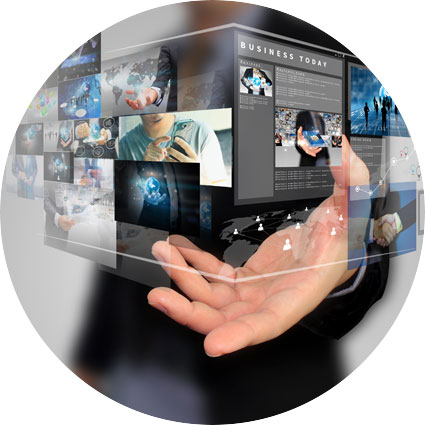 The PALM Expo launches AV Integrated Systems Expo 2019. AV Integrated Systems Exhibition will run concurrent with PALM Expo 2019 in an independent hall 3. This dedicated AV hall will bring all AV tech and solutions together in a focused area. Visitors seeking AV solutions at the PALM Expo will have direct access to this hall.
Event Date: 30th May - 01st June 2019
Event Venue: Bombay Exhibition Centre, Mumbai
Timing: 10 am to 6 pm
Category: AV Technology, AV Integrated Systems, Summit & Conferences, Education & Training
PALM 2019 will be the largest Audio visual tech exhibition covering more than eight halls at Bombay Exhibition Centre. 2018 witnessed 23,250 unique visitors representing buyers of pro audio and AV technology products. AV System Integrated Expo 2019 is set to register the largest gathering of AV equipment distributors, dealers, integrators, AV consultants and actual users. The Expo and Summit, will create an independent and neutral open platform in India thus fulfilling an important need for the AV-ISE and information communication industry.
This is a major contribution to Indian AV and infocom Industry experiencing robust growth in all sectors installing integrated audio video systems. The expo will provide an affordable opportunity to AV Integrated Systems manufacturers from across the world to showcase latest technologies and solutions. There are innovative companies launching products suitable for the Indian market which demand an expo platform which allows participation cost-effectively. AV-ISE which connects strongly with the distribution sector assures business to manufacturers participating.
"Motivating the market and putting technology in place" is the mantra at AV-ISE. The expo and three day Summit will act as catalyst instigating quantum growth in the AV industry in India.The Expo will feature all major brands for AV hardware, software, and networking. Primary focus of AV Integrated Systems Expo is control and networking products from leading companies active in the Indian market. PALM attracts distributors, dealers, rental companies in the PA segment since last 18 years. AV Integrated Systems Expo is thus guaranteed of buyers from this segment.