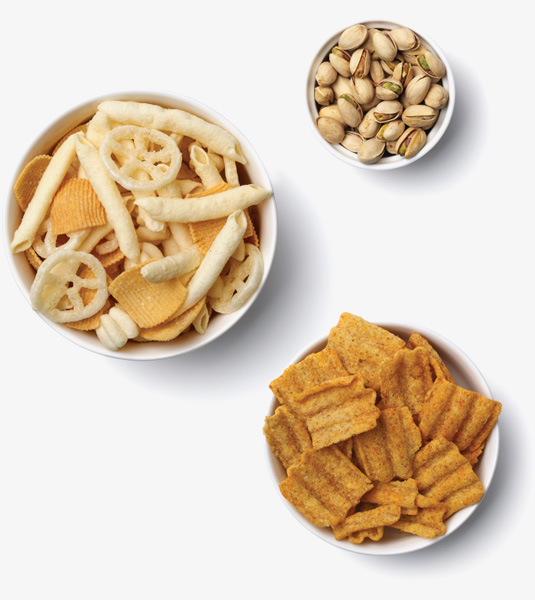 Welcome to SNACKEX 2022
Snackex 2022 is the one and only trade show of Europe, which has fully immersed itself in savory snacks business. It is going to be the industry–defining event for the business of savory snacks. The upcoming edition of this trade show will going to bring all the key executives from this industry under one roof. Europe Snacks Association (ESA) annually organizes this trade event. It is scheduled to happen from 6 – 7 July 2022 at Hamburg, Germany. All the latest varieties of snacks and snacks making equipment will be showcased by the leading exhibitors from different corners of the world at Snackex 2022.
Business entities from all around the world have projected their focus on finding specific technical solutions to help their production operations. Various snack industry professionals together with all their machinery will be here in July 2022. Many of panel discussions, conferences and seminars will be organized here, where industrial professionals will discuss all the latest innovations made in these industrial sectors. All the exhibitors and visitors can participate in these ongoing events.
Exhibitor's Profile
More than 180 exhibitors from over 90 countries are expected to exhibit their products at the upcoming trade event. The exhibiting companies are going to launch or exhibit products and innovations at the event filled with an audience that is ready to buy. This exhibition will help the exhibitors reach key decision makers in savoury snack industry, connect with prospects and generate sales. The start-ups will get the opportunity to make their presence felt at the event. This next edition of SNACKEX 2022 will be all about the following products and services:


Raw Materials & Ingredients

Snack Processing Equipment




Visitor's Profile
Being the only comprehensive international trade fair in world of snacks, SNACKEX 2022 is expected to witness the footfall of more than 2500 professional visitors from over 40 countries, who will be making their purchasing decisions. The event will help the visitors to find their potential suppliers, get solutions to the most pressing challenges of the industry, and interact with like-minded individuals Following visitors will be marking their presence at SNACKEX 2022:
Snack buyers, specifiers & influencers
Senior directors from the major snack makers, looking for inspiration and insight
Senior marketing and NPD representatives seeking new products and ideas
Engineers and production personnel looking to source new equipment
Nut brokers and traders seeking new contacts and supply sources
Customers looking for product demonstrations and one-to-one meetings with new & existing suppliers
Retail representatives seeking new product lines
Companies seeking solutions to individual challenges