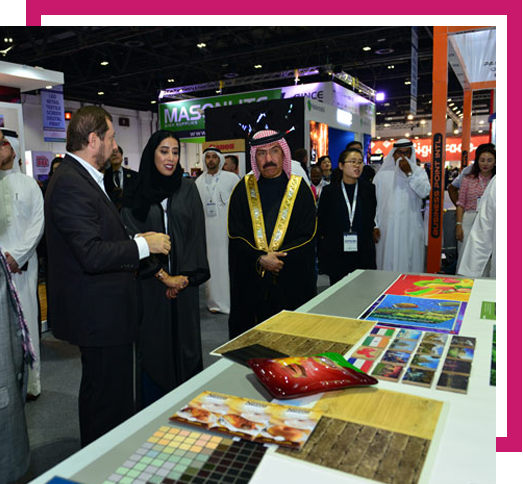 Welcome to SGI Dubai 2019
SGI Dubai is the most influential exhibition dedicated to Signage, Digital Signage, Retail Signage Solutions, Outdoor media, Screen and Digital printing industry in the MENA region, with a 22-years history. This trading platform gathers individuals and companies hailing from relevant industry from across the Middle East, Europe, Asia and Africa. This three-day event is organized at the start of the year, assisting exhibitors and visitors in meeting their business objectives at the start of the financial year. Dubai World Trade Centre is the venue where exhibitors get to showcase their latest products and services, while the participants can interact with the leading players in the signage, graphic imaging, screen & digital printing industries. Billion-dollar deals are finalized every year in just three days between exhibitors and stakeholders.
Event Timing:
Day 1(Jan 13,2019): 10am -7pm
Day 2(Jan 14,2019): 10am-7 pm
Day 3(Jan 15,2019): 10am-5 pm
Event Date: 13 Jan- 15 Jan 2019
Event Venue:Hall 4,5,6,7 & 8, Dubai World Trade Centre, Dubai, UAE
Category: Signage, Graphic and Imaging Industry
The 21st edition of the show held in the year 2018 attracted participation of over 500 international and local brands from over 30 countries, and more than 12,500 visitors from around the globe. The dedicated show sectors were print, digital, retail, LED, textile, screen, fabricating & finishing.
The 22nd edition of the show is scheduled from 13th January to 15th January, 2019 in Hall 4, 5, 6, 7 & 8 at the Dubai World Trade Centre. Companies and individuals hailing from signage and graphic imaging industries consider SGI Dubai as the most-anticipated event of the year in the MENA region. Those related to the industry can mark the dates in their calenders.