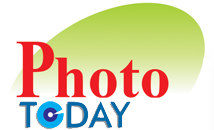 Organiser :

Online Media Partner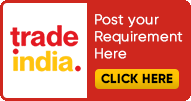 Dr. Prabhakar Kore Convention Centre , Bengaluru
International Exhibition for photography,
videography & digital imaging
About Photo Today Bengaluru 2017
Photo Today has laid a strong foundation for the International show for Photography, Videography & Digital Imaging is happending on 7, 8 & 9 July 2017 at Dr. Prabhakar Kore Convention Center, Bengaluru. This show is all set to break the previous records as is evident from the tremendous response and bookings received. Photo Today has grown from strength to strength to become a leading show for the industry.
Exhibitors profile :
Photo Processing Equipment

Cameras

Lenses

Camera Filters

Flash lights

Mini lab systems

Professional Photo Studio eqpt

Professional Lab equipment

Chemicals

Batteries

Darkroom accessories

Inkjet Printers

Studio Lighting & accessories

Multimedia hi-resolution photo CD's

Video graphic equipments

Studio backdrop and displays

Film scanners/Digital scanners

Camera stands/light stands

Camera bags

Spare parts for mini labs

Reconditioned mini labs

Trade Magazines

Precision made cameras and spares

Readymade album mfg and traders

Album wrapper printers

Album makers and material suppliers

Negative envelopes

Frame makers

Readymade Frame importers

Synthetic frame mfgs and traders

Wooden/ Plastic/ Synthetic frames

Photo lamination equipment

MDF boards

Frame making equipment

Identification card makers

ID and Document lamination machines

ID pouch and film mfgs and traders
Visitors Profile :
Professional Photographers

Amateur Photographers

Lab Owners & Photo Studio Owners

Technicians

Film Industry professionals

Digital Printers

Photo Retailers

Industrial Photographers

Photo & Video Traders

Photo Wholesalers

Photo finishing people

Artists

Agents

End users

Graphic Designers

Photographers

Studio Owners

Advertising Agencies

Frame shop owners

Framers

Smart Card Makers

Videographers

Laminators

Album Makers

Advertising Agencies

Audio Production & Post Production

Cable & Satellite Companies and Operators

Cinematography

Videography

Computer Graphics & Animation Facilities

Digital Visual Effects Facilities

Film Studios

TV Studios

Television Stations

TV & Radio Broadcasters

Manufacturers

Distributors

Dealers

Resellers