Welcome to Panache Fashion Fiesta 2017 (Wedding and Lifestyle Exhibition)
We are pleased to inform you that Panache Events Pvt. Ltd. organizing the Panache Fashion Fiesta 2017 from 2nd & 3rd September 2017 at SMS Convention Centre of Hotel Rambagh Place (Taj Group). PFF Presents hand picked wedding trousseau collection from the best designers from india. Extremely personal and sensitive to the desire of the india Bride . It will be the biggest shopping platform showcasing today's wedding and lifestyle needs under one roof. we bride a large contingent of renowned exhibitors from diverse regions .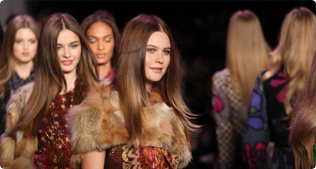 A highly target consumer show

A big Platform to showcase the wedding & lifestyle collection and design the attract admirers , lover and genuine buyers for the upcoming wedding season .

Analyzing Future lifestyle trends and market research

Analyzing consumer insight and consumer behavior

Company can use these platform to launch new products line extensions in front of the target market .