Welcome to International Railway Equipment Exhibition (IREE) 2017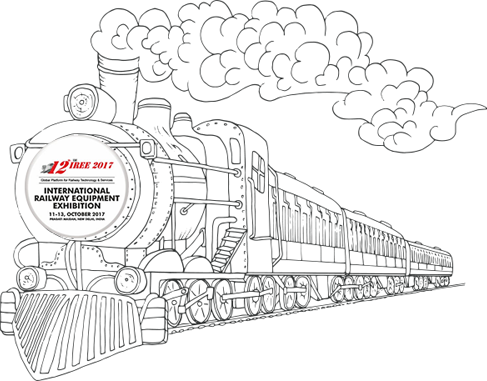 Organised by the Confederation of Indian Industry (CII), in association with the Ministry of Railways, Government of India, the International Railway Equipment Exhibition (IREE) is the only international event in India for the Railway and its related sectors. The Indian Railways participate in the IREE in a big way, displaying their capabilities and future requirements. The IREE attracts participation and visitors from around 20 countries.
The first IREE was held in the year 1990 in Kolkata, with 55 exhibitors from India and overseas. The focus was Indian Railway's upgradation, modernization, electrification and computerization. The second IREE was held in the year 1994, again in Kolkata, with around 100 exhibitors.
To facilitate smooth participation of overseas exhibitors and visitors, CII has decided to move the IREE to the National Capital - New Delhi. The 3rd IREE was held in Pragati Maidan, New Delhi in September, 1997 and had received an overwhelming response from exhibitors and visitors. The 4th IREE was also held in New Delhi in the year 2000. The show has grown in terms of size, participation and quality over the years, and from the 5th IREE 2003 onwards, the event has been institutionalized as a biennial show being held concurrently with CII's flagship event - International Engineering & Technology Fair (IETF) - held every alternate year in the month of February, at India's prime exhibition facility at Pragati Maidan, New Delhi.