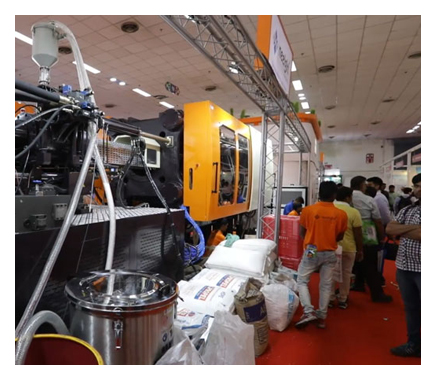 IndiaPlast 2019 - A global gathering of all things plastics, in India!
Indiaplast 2019, a gateway into Indian plastics industry is scheduled to take place between 28th February to 04th March 2019 at India Expo Mart, Greater Noida, India. The Show is jointly organised by PMMAI ( Plastics Machinery Manufacturers Association of India ) & Triune Exhibitors Pvt Ltd.
India's Plastics Industry is an evolved industry, with one of the highest growth rate in the world. It comprises of 25,000+plastics processing companies, employing over 3 million+ people, with estimated exports of finished good to double in the next 5 years.
Globally, India is emerging as a leading hub for Plastics manufacturing and processing. Such advancements on a global scale call for an assembly of all Plastics manufacturers and dealers in India and the world, to come together and showcase the magnitude of this sector.