Exhibitors Profile

THE EXHIBITION WILL EXHIBIT LATEST IN THE PRODUCT CATEGORIES :
a. FURNITURE :
Living Room FURNITURE
Dining Room FURNITURE
Bedroom FURNITURE
Family Room FURNITURE
Office FURNITURE
Garden FURNITURE
Kitchen FURNITURE
Upholstered FURNITURE
Contemporary FURNITURE
Children FURNITURE
Panel FURNITURE
Bathroom FURNITURE
b: FURNISHING :
Lighting and Accesories FURNISHING
Arts & Crafts FURNISHING
Curtain, Textiles & Wall Covering FURNISHING
Painting & Frames, Rugs & Carpet Landscaping Mansory FURNISHING
Interior Decoration Materials FURNISHING
Home FURNISHING & Decorative Items
Home Accesories FURNISHING
Wooden House FURNISHING
c:FURNITURE MATERIALS
Rattan
Wooden
Bamboo, Lumber, Veener, Foam

Panel Eding, Parts & Components, Fitting & Hardware, Finishing Materials

Leather Fabrics, Pneumatic Tools & Cutters, Furniture Packaging & Others
Why Exhibit?
Indonesia International Furniture Expo
is Indonesia's flagship event and international showroom for the furniture industry. It is strongly supported by the industry and government of Indonesia and recognised as one of the leading furniture exhibitions in Asia. It attracts thousands of professional buyers from Indonesia, Asia and the World. IFEX 2017 is set to achieve even greater success with total of 60,000m2 square at major extension of the Jakarta International Expo exhibition halls will allow IFEX to be even bigger and more vibrant than ever before.
Exhibit at IFEX to meet professional furniture buyers from around the world.
Exhibit at IFEX to meet distributors and agents in Indonesia, Asia, Europe and the USA
Exhibit at IFEX to gain market insight into the needs of international and domestic consumers
Exhibit at IFEX to increase your turnover, revenue and profit!
Visitor's Profile

IFEX 2016 welcomed 9,140 visitors from 112 countries, increased from 8,596 vistors in 2015. Large percentage of Interntional Visitors were from Asia, Europe, Australia and The Oceania, and USA. The main visitors :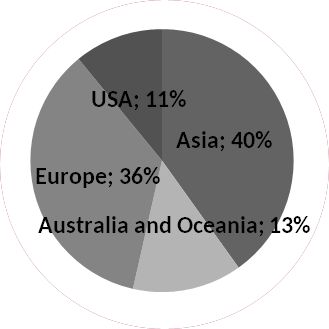 TOP 10 VISITORS
By Industrial Background
INTERIOR DESIGNER

RETAILER

WHOLESALER

IMPORTER

HOME FURNITURE MANUFACTURE

AGENT

EXPORTER

DISTRIBUTOR

FURNISHING MANUFACTURER

HOTEL
TOP 10 VISITORS
By Product Interest
HOME OFFICE

OUTDOOR FURNITURE

ENTERTAINMENT FURNITURE

ACCENT

CASE GOODS

UPHOLSTERY

BEDDING

PANEL FURNITURE

KIDS/BABY FURNITURE

RTA FURNITURE
Why Visit?
The Largest B2B Furniture & Crafts Exhibition in Indonesia

More than 500 exhibiting companies

Direct communication with top-level decision makers

Over 9,000 professional buyers from around the world

On-site transaction of US$ 1,1 million reported at 2016 show

Get insight on South East Asia's largest furniture market