CONSUMEX EXPO


Food Preparation Equipments /Juicers/ Mixer/ Grinder/Blenders/Cooking Range/ Consumer Gift Items/ Marble Art Effects/ House hold Electronics Items/ Gift & Novelties/ Handicrafts/ Fitness Equipments/ Personal & Corporate Services/Leather Goods/ Blankets/ Quilts/ Mattresses/ Upholstery / Linen / Bed Spreads/ Footwears / Music Systems/ Games/ Toys/ Sports/ Leisure Articles / Kitchen Ware (Equipments) / Office Automation/ Security Systems & Gadgets / Fiber Molded Products/ Water Purifier/ Paintings/ Pest Control System/ Wellness Products / Banks and Financial Institutions/ Software & Hardware/ IT Companies etc.
GARMENTEX

Textile Manufacturers / Garment Retailers / Garment Export Houses / Major Textile Brands /Woolen Garments / Hosiery Items /Woolen Accessories / Winter Garment Manufacturers/ Mens Wear / Men's Denim & Trousers etc.

FOOD EXPO

Food Products: FMCG/ Chocolate/ Confectionery/ Desserts/ Bakery Products/ Organic Canned & Processed Products/ Snacks & Ready to eat food/Coffee & Teal Syrups/Juices / Beverages / Energy Drinks/ Spices & Seasonings/ Sauces etc. Food Equipments: Crockery / Cutlery / Chaffing Dishes/ Storage Units / Kitchen support equipments etc.
AASHIANA EXPO

Furniture- Furnishing / Real Estate Companies Residential & Commercial/ Building Material Providers Sanitaryware / Bathroom Fittings & Accessories/ Interior Decor / Flooring/ Furnishing Wall- Ceiling Home & Office / Modular Kitchens / Kitchen Appliances/ Office Furniture / Space Saving Modular Furniture / Drapery & Rods/ Blinds/ Fans/ Garden Furniture/ Carpets/ Air Conditioning/ Air Cooling/ Electronics Goods / Electricals/ Fancy Lighting / Modular Fitting/ Support Services/ Home Entertainment / Generators/ Invertors/ Fountains/ Sculptures/ Wooden-Glass- Brass- Plastic Furniture/ Wood Substitute etc.
women world expo

Designer Garments/ Apparels & Fabrics / Cosmetics & Beauty Products/ Perfumes & Fragrances / Floral Design / Child care Products / Designer Gold & Artificial Jewellery / Body & Hair care Products / Designer Footwears/ Fashion Accessories / Trousseau Packaging/ Beauty Aid etc.
AUTO VISION EXPO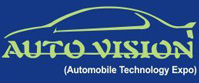 Automobiles Cars/ SUVs and MUVs / Two Wheelers / Light Commercial Vehicles / Auto Components / Auto Accessories / Auto Sound Systems / Lubricants and Petro Products / Car Interiors and Decor / Automobile Related Publications / Automobile Finance Companies/ Tyres etc.