Automechanika Dubai 2019
Driving growth in MEA's automotive aftermarket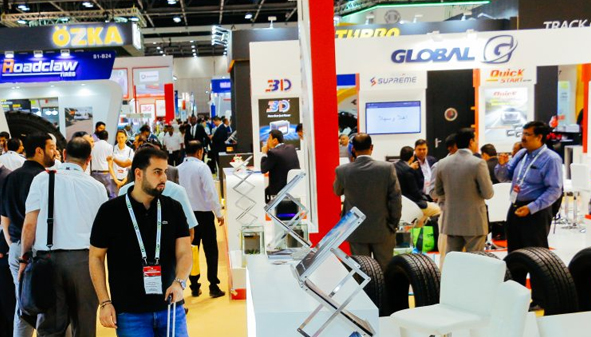 Automechanika Dubai acts as the central trading link for markets that are difficult to reach, connecting the wider Middle East, Africa, Asia and key CIS markets. The upcoming 17th edition will have over 1,800 exhibitors from 60+ exhibiting countries, showcasing the entire spectrum of the automotive aftermarket across 6 product sections – Parts & Components, Electronics & Systems, Repair & Maintenance, Tires & Batteries, Accessories & Customizing, and Car Wash, Care & Reconditioning.
In 2019, Automechanika Dubai will introduce new product highlights – Body & Paint, and Oils & Lubricants, as well as special features at the show with exhibitors catering to Agricultural Parts & Equipment, Motorcycle Competence and Truck Competence. Engage with key industry experts and stay up-to-date on the industry trends by connecting and learning at our Automechanika Academy. Middle East's auto aftermarket underlined by strong international presence at Automechanika Dubai 2019. Global players express optimism in region's US$15 billion auto parts and accessories market.
This year's participating companies are confident in the future growth of this region's aftermarket. According to global research company Aranca, approximately 27 million vehicles are expected to be in operation in the Middle East by 2023, comprising 18 million passenger cars and 9 million commercial vehicles. The auto aftermarket is therefore also expected to observe a steady rise, eventually reaching a value of about US$18.5 billion by 2023.